Discussion Starter
•
#1
•
Happy Chinese New Year to all my Chinese friends!
It's been awhile since my last write up here
viewtopic.php?f=26&t=26793
but I wanted to show you some recent work completed this winter.
This C63 came to me after the owner had seen some of my write ups and inquired on what level of paint correction I thought his car might need. After a few conversations via text message we determined we would go with a 1 stage polish. And that we would do it on Jan. 20, 2013.
The day of the car came with a huge sheet of snow on the hood lol and here are the first pics.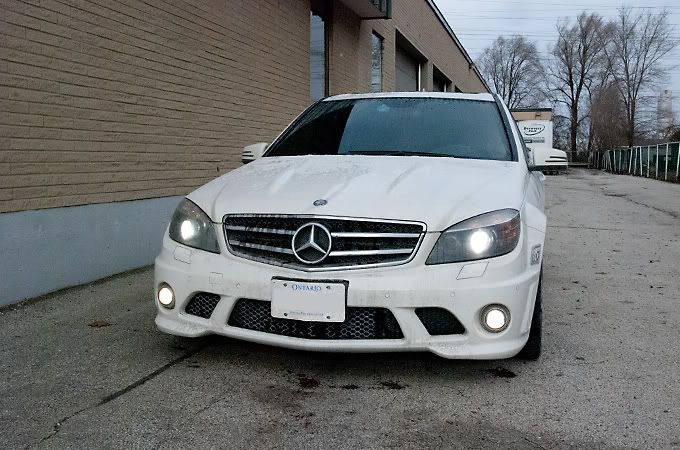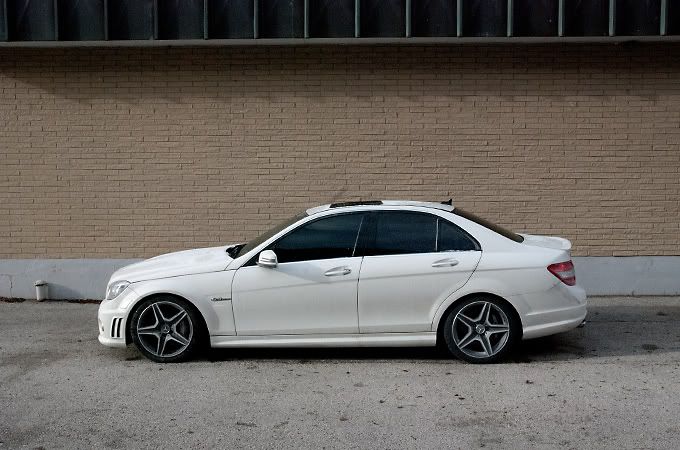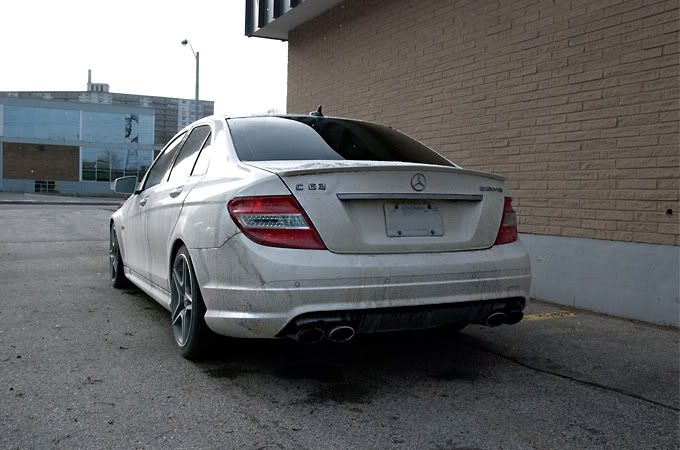 Starting with the wheels as usual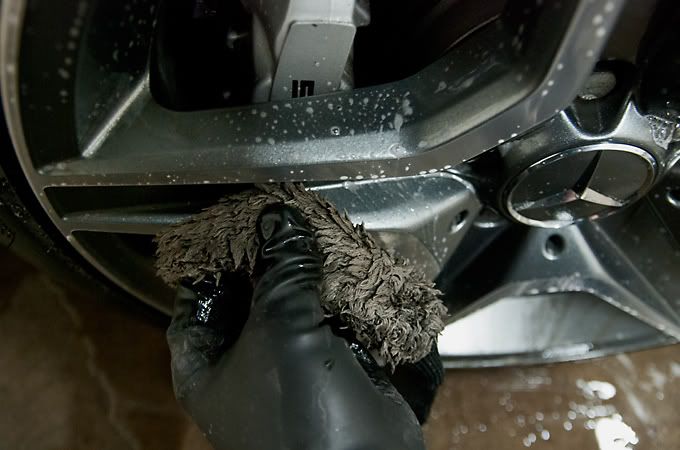 Getting in the wheels wells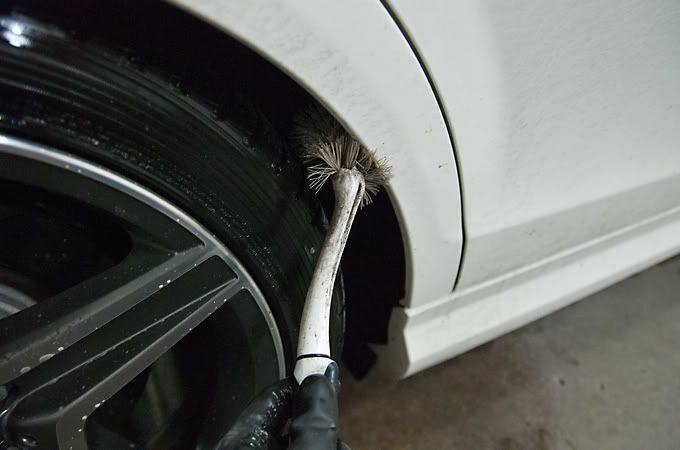 Next up was washing with the 2 bucket method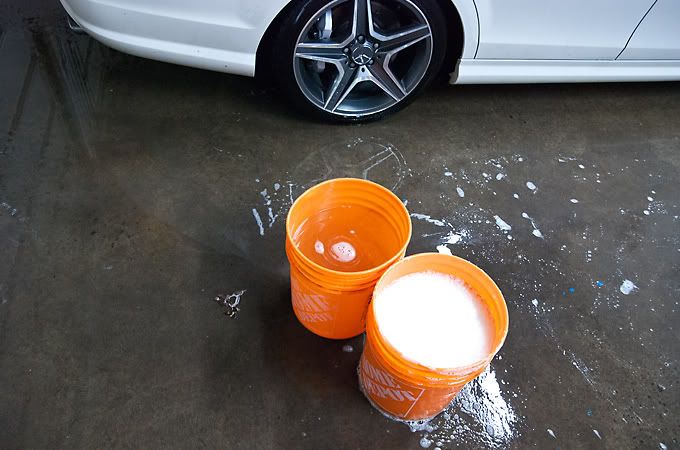 Cleaning inside the gas
While the car was still wet I clayed the paint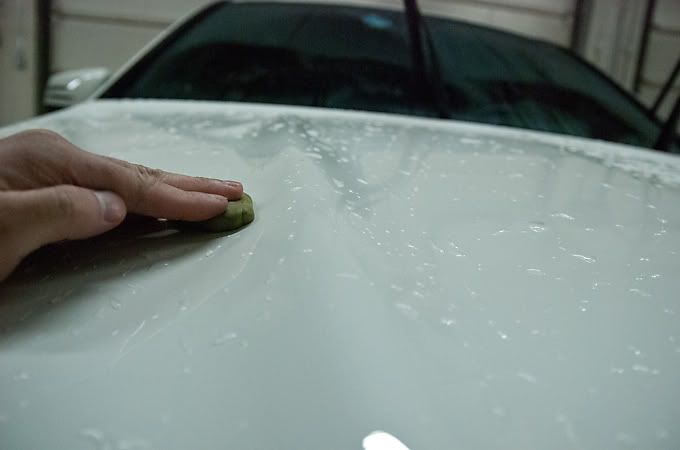 Paint was actually in pretty good shape.
Dried the car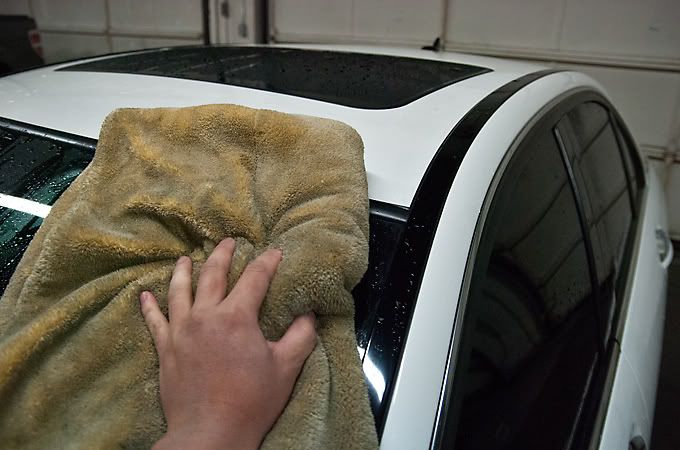 Then took some paint measurements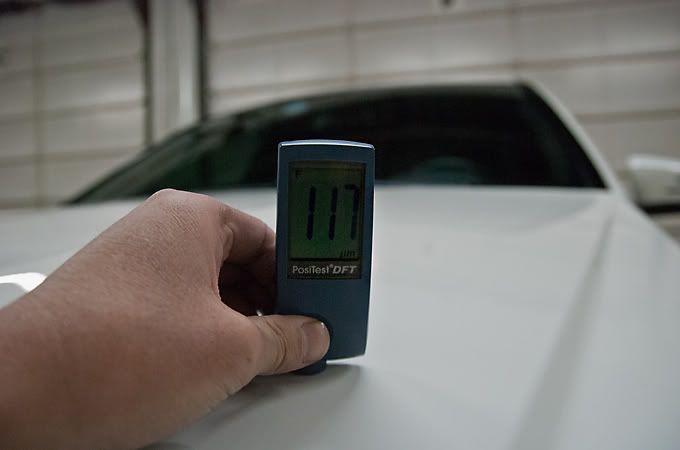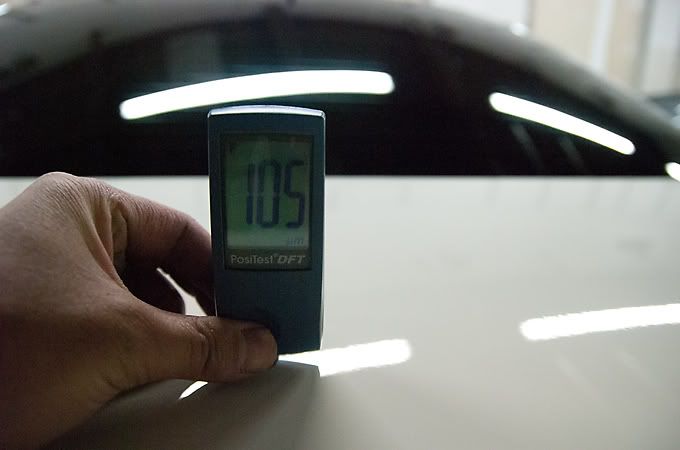 Rubber trim was masked to prevent against burning the trim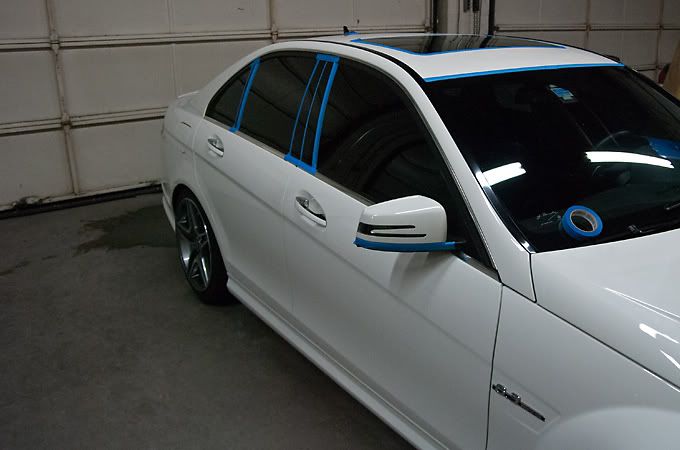 And here are the before and afters. All in all I don't think the paint was in terrible condition and I think the 1 stage improved the paint to make it an 8 out of 10. It's never perfect as some scratches are too deep to take out. The combo I decided to go with was FG400 and a B&S Yellow Pad. Here are the results.
Before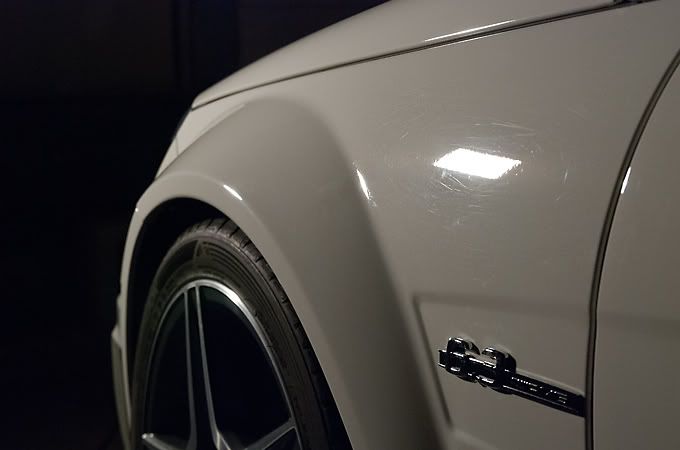 After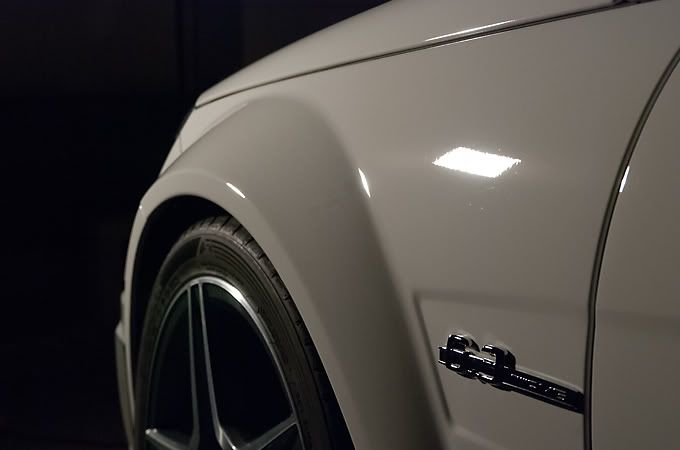 Before
After
Before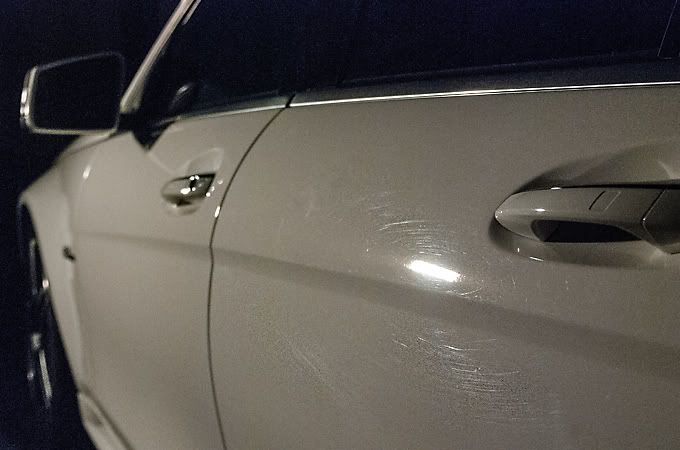 After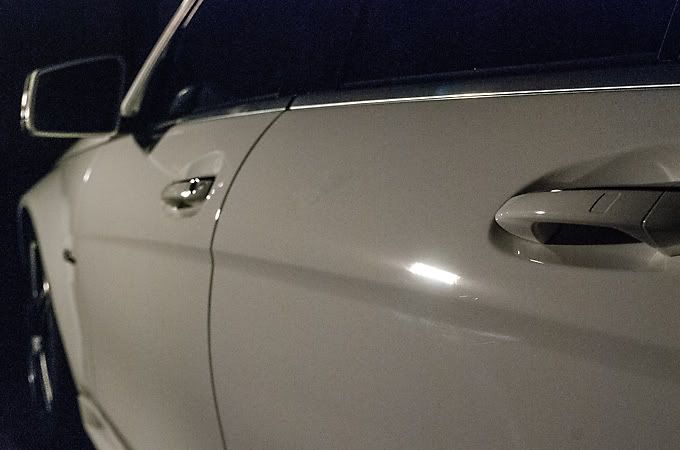 Before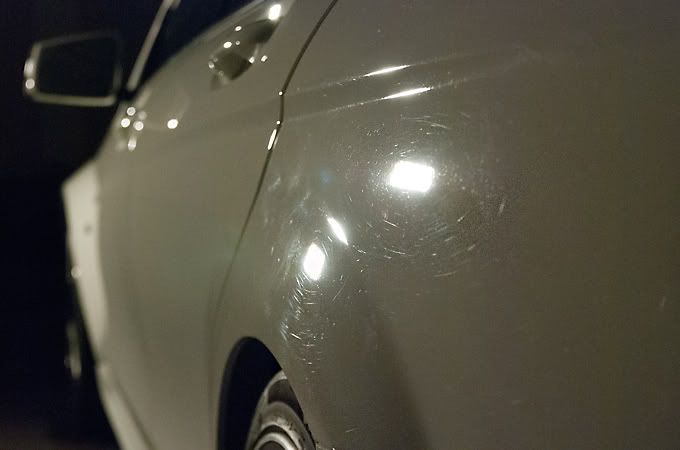 After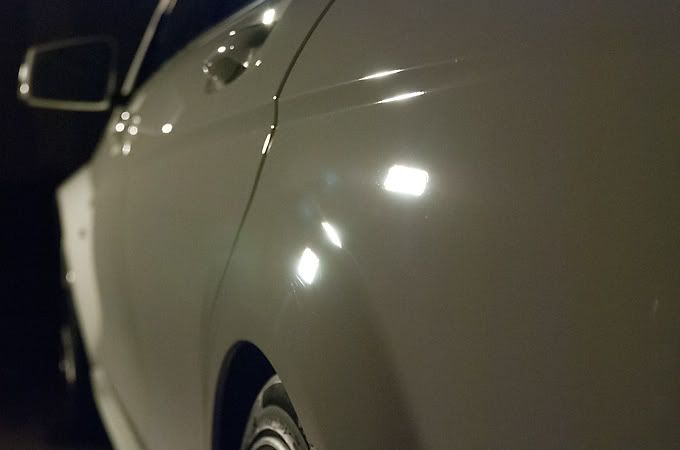 Here is a 50/50 shot. The left side is unpolished and the right side is polished.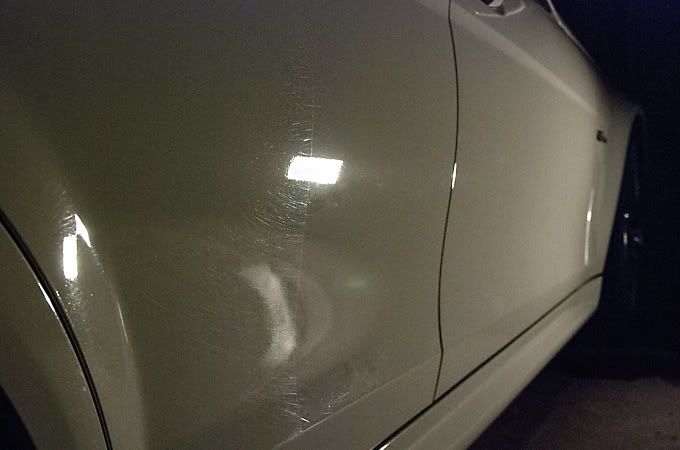 Shot of me polishing.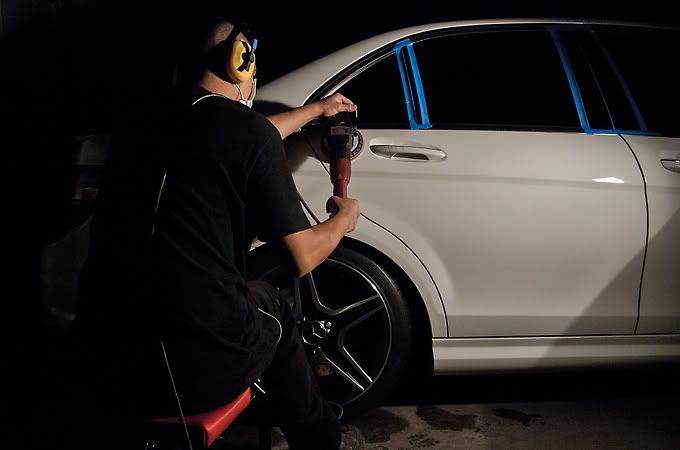 There was also some sort of oxidization on the chrome piece of the trunk that I wanted to improve and was happy with the result.
Before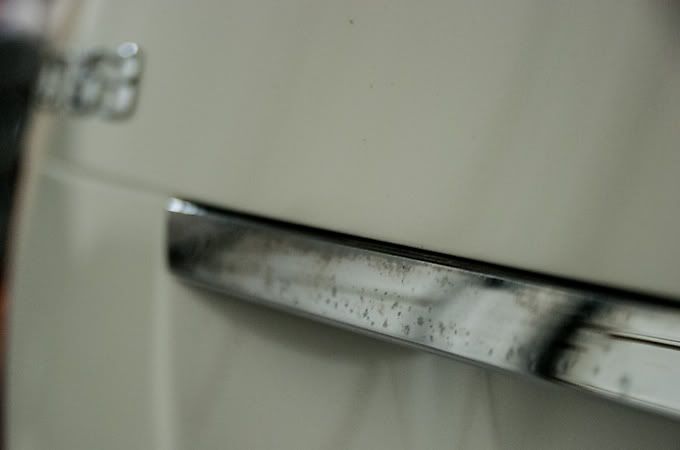 After
Unmasked the trim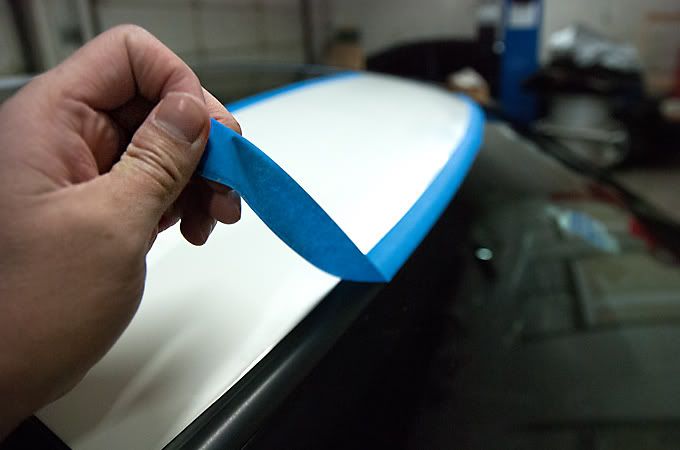 Cleaned off the polishing oils with IPA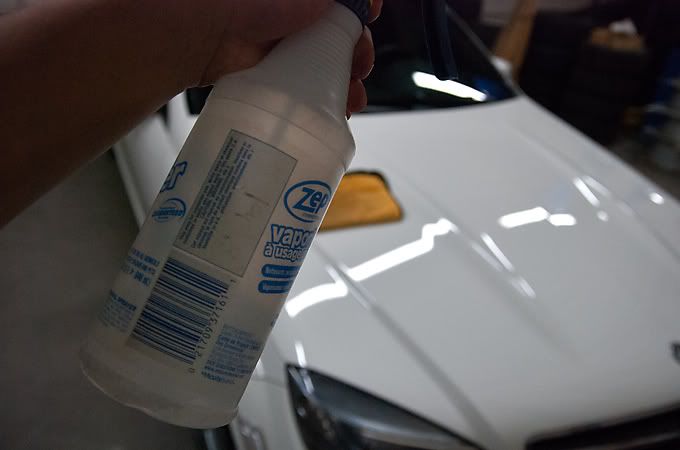 And applied a sealant via machine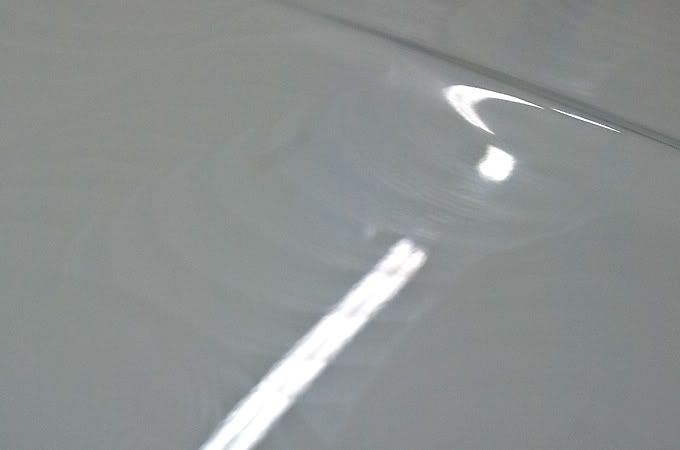 While the sealant was curing I attended to other areas such as...
Dressing the tires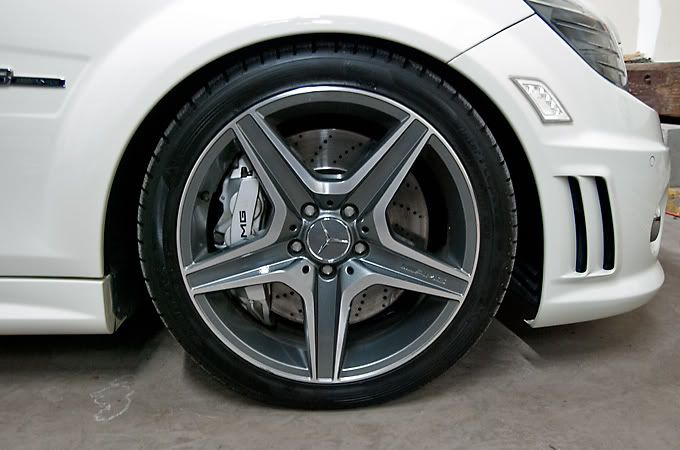 Cleaning the windows
And mirrors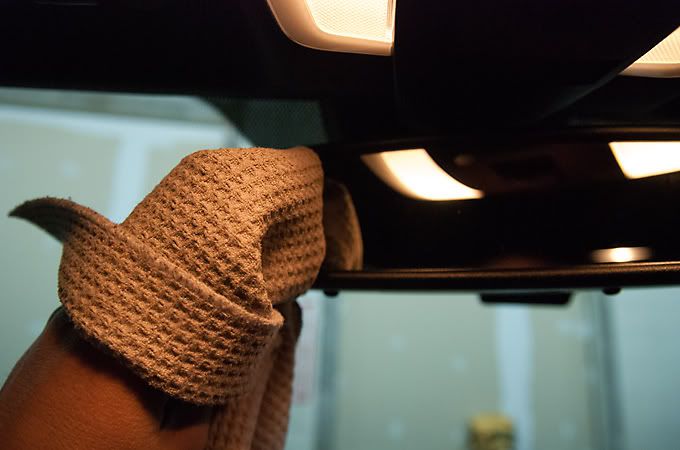 And here the afters, just before the sunset. 4pm something sheesh!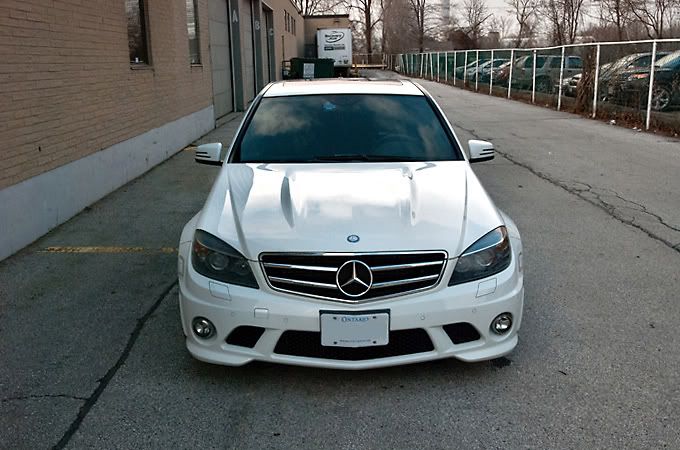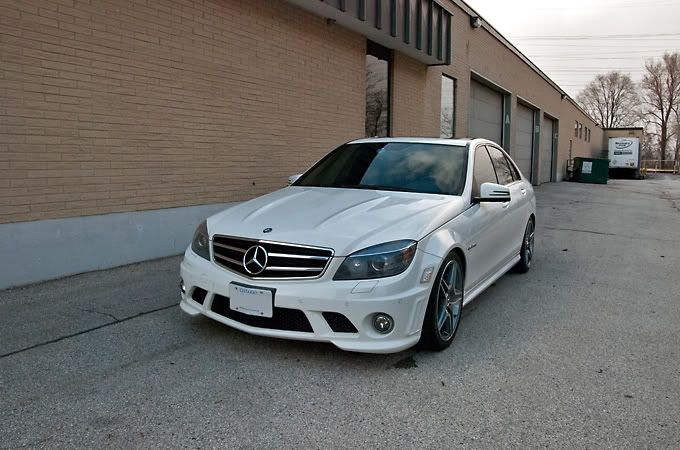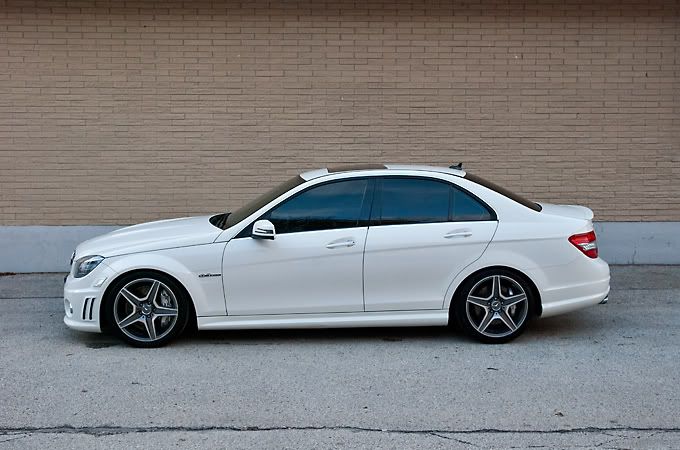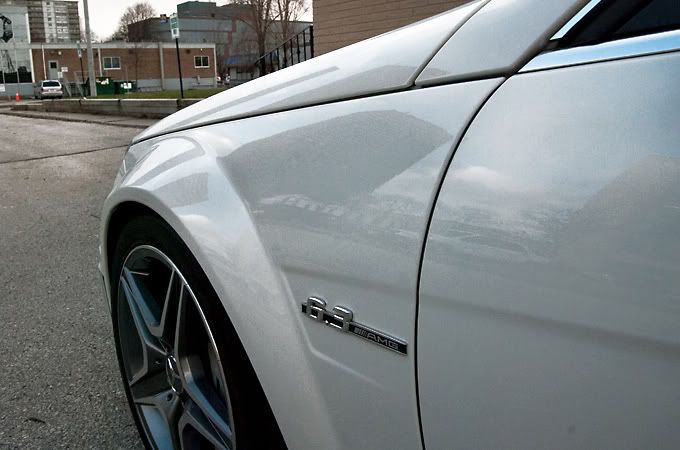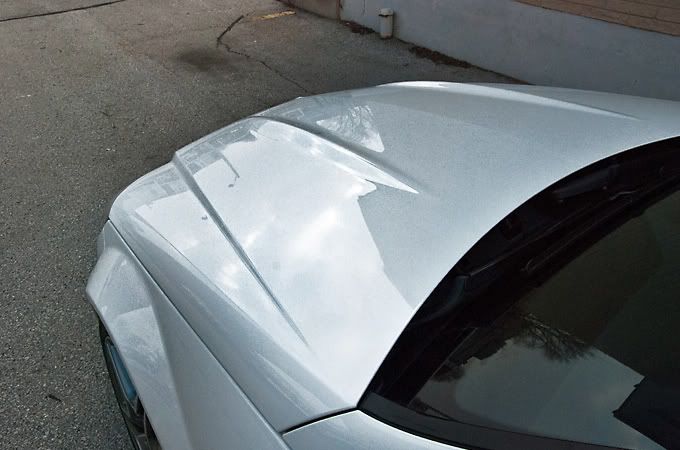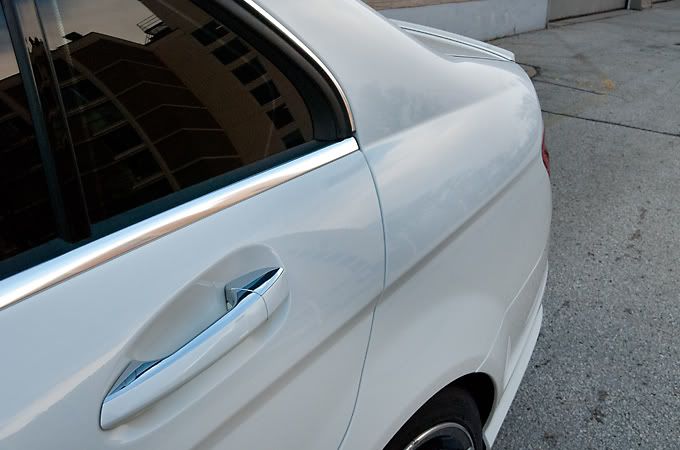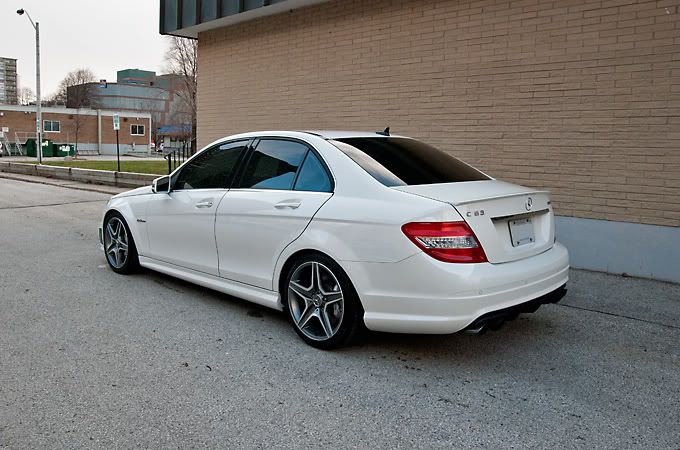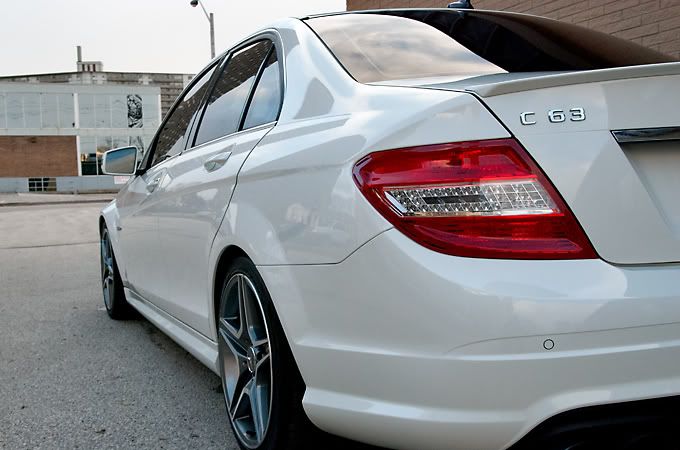 And finally my last two favourite pics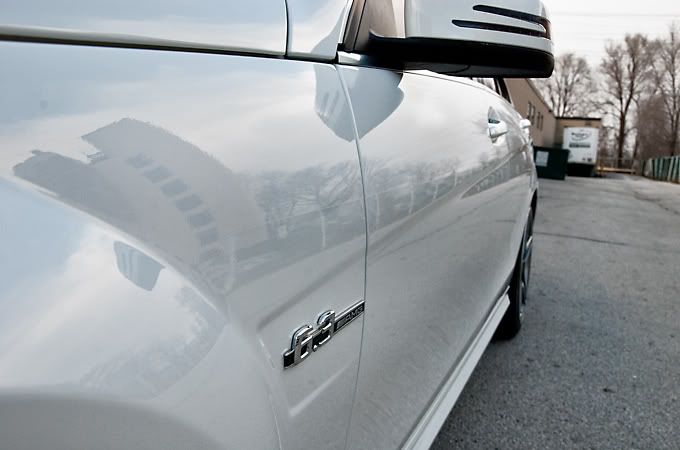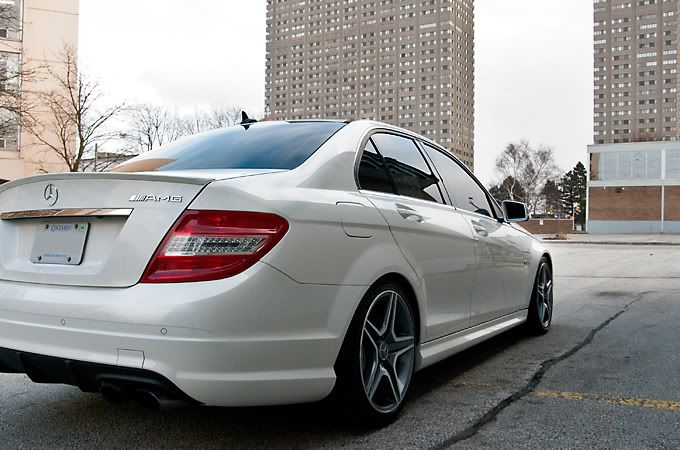 I hope you enjoyed seeing the process as usual and I wish everyone a healthful and prosperous year in the Year of the Snake.