Discussion Starter
•
#1
•
hey guys,
picked up my new car today....
2009 FX50 Blue Slate/graphite Tech/Touring, all the interior goodies besides DVD, full AERO kit, 6500 miles on the clock.
Traded in my old FX35 towards the FX50... It was sad to her it go but I think I make a great choice, I was smiling the whole ride home.
here's a picture for now, I'll throw more up later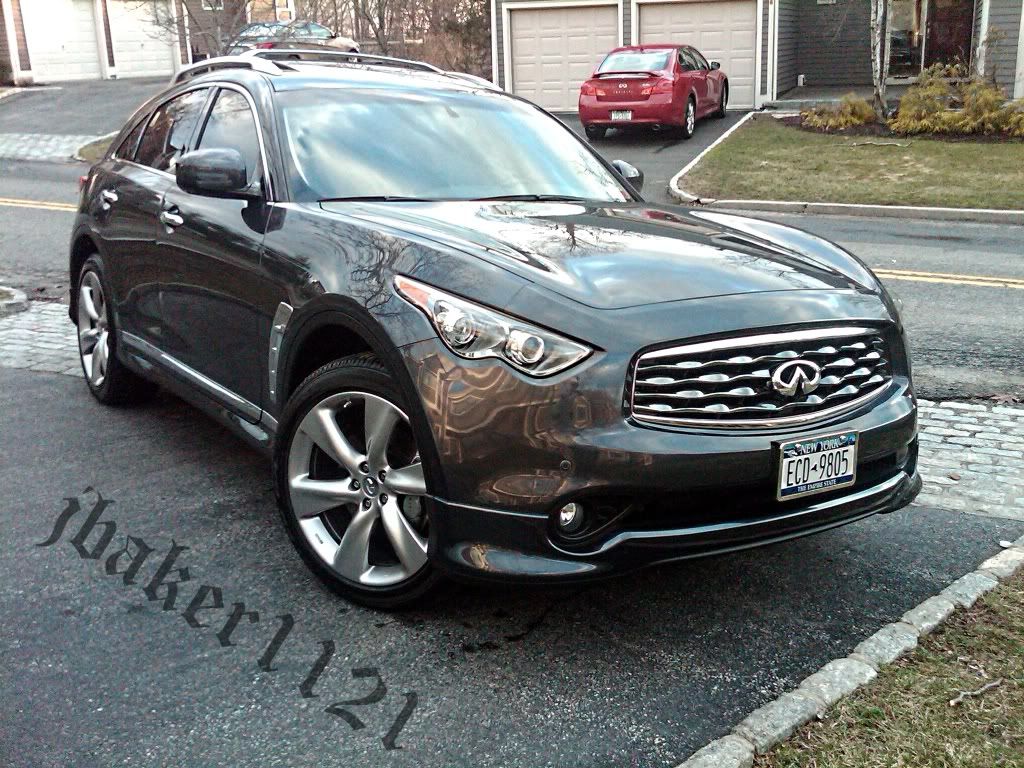 Already threw tints on so all the windows were matching...
so far my thoughts: advanced tech comapred to the 05 FX35, and a lot more power. This thing throws you in your seat at every gear change....and has effortless power whenever you want or need it. It's quick, especailly when its weighing in at over 2 tons......
I'm not sure if I am going to keep the 21's on or use my GTR wheels, tomorrow I'm going to throw the GTRs on and see how I like them....I also need to see if my winter 18's will clear the BBK, otherwise theyll be up for sale.
but yeah, more pictures will be up within the next few days.