Discussion Starter
•
#1
•
Item: JBaker1121's 09 FX50 - 48k, Premium/Touring/OEM Aero/mods
Price: $36000 / $33000 obo ---> NOW $33k/30k scroll down for more info
Condition: Lovingly Used
Location: Westchester, NY (20 min north of NYC)
Accepting offers: Yes
Shipping: Shipping costs not included, but willing to ship at buyer's expense.
Description and Images:
Finishing up law school, moved to manhattan. Don't really need the car.
2009 FX50, 48k miles.
Blue Slate over graphite leather with wood grain on doors and console; piano black on center dash.
3rd owner, clean record. (first owner 2009 was dealership owner/family friend, second owner 2010 was a family member. I've had the car since 2011)
$36k--> NOW $33k with everything included.
Scroll down to the bottom for pricing info.
As far as packages the 2009 model FX50 had weird packages compared to 2010 when they changed it. I technically have the touring and premium packages, I also have the OEM full Aero package, a rare option (even on this site - you almost never see one in the wild)
...but also some stuff that you'd have to get the sport and tech packages on 2010+ to get, like the paddle shifters, 360 view cameras + sensors. I have SAT, NAV, Bluetooth, heated and cooled front seats, SD card port + radio hard drive (you can burn discs onto the hard drive or transfer from an SD card to store music on the HD) Power folding mirrors, all weather mats including cargo mat/cover.
I also have some tasteful aftermarket and OEM stuff done. I'll try to cover everything
Exterior:
- Full OEM Aero kit purchased at and installed by dealership (front, back, sides)
- OEM 2012+ Chrome Fog Light inserts purchased at dealership, installed by me
- Ceramic Tinted front windows 25-30% to match rear windows, done at dealership
- Professionally Tinted taillights (paint not vinyl) and rear reflectors (tint vinyl)
- Plastidipped rear FX50 emblem (can be easily peeled off)
- Shorty antenna mod - Removed roof rack cross bars
Electronics/interior:
- Custom built sealed subwoofer box wrapped in leather, with two 10" Polk Momo speakers + Polk Momo Amp, custom fit to the trunk. (there is still room for the cargo organizer, and sliding cargo cover, which I have) + independent subwoofer control (separate from the bass/treble control on radio) mounted cleanly inside the center console. This way you can turn the bass on in the subwoofers and down on the factory speakers, leading to better sound and less stress on factory speakers/amp
- remote start installed by the dealer and that works off the factory key fob or a separate key chain. (but only one of the key fobs was programmed, though I have both - using the unprogrammed one will not allow use of the remote start)
- KP technologies sunroof control module from the remote (open, close, vent, close all windows, etc)
- Independent fog light control, switch mounted cleanly under dash (so you can have the on as your daytime running lights, while high beams on, etc.) replaces oem
- milled stainless steel radio knobs
Performance:
- K&N drop-in filters, stock airbox (I have the OEM filters)
- GT Spec Front Strut Tower Brace (STB) – fits fine with all engine bay plastics
- Custom-built GTM stainless Resonated Test pipes (bought new from g37, pie cut and tig-welded to fit) (I have the factory cats)
- Custom-built HKS Hi-Power stainless replica dual resonated mufflers. Purchased new for a G/Z but cut and re-welded to fit the factory midpipes (can unbolt right off etc) + custom hangers to work with factory hangers, etc. - uses OEM exhaust tips for a clean look (I don't have factory muffler)
- UpRev Osiris tune
- OneEighty Wheel spacers
As for smaller details and nuances:
Interior:
People tell me my car still smells and looks new inside - The leather inside the car is perfect with the only seat showing real use being the driver's seat, which is still in great condition with no tears or rips or scrapes on the leather. There is some wrinkling. The dash has no cracks, the wood grain has no cracks. I have all-season rubber mats and the factory carpets, plus the rubber trunk cargo mat along with the cargo organizer and pull out cargo cover. The Headliner has no tears. All seat motors and save settings, heated and cooled fans, all work fine.
Exterior:
I love this color. Almost black in some light - gunmetal in others - plum in others....The paint is excellent, but I'm a perfectionist. It's not concours quality. It's the limited "healing paint Infiniti used for I think only 2009? That being said, the paint could use a nice polish and sealant, which I was probably going to do anyway. There is not one single door ding nor is there any parallel parking damage on the front bumper's paint (though there is some highway debris pitting from drives to Buffalo from NYC for school) The rear bumper paint is also fine, though the rear plastic has 3 small scrapes from my father parking into my car in my own driveway (from his front plate screws) – Irritating, I know. As far as scratches on the paint, the only noteworthy one is on the driver's door, about 6" to the right of the handle, which was actually caused by a detailer when their polisher slipped and scraped the paint. It seems to be through to the primer so cannot really be buffed out. I haven't had the time to get it filled and polished professionally since then, but I've been told it can be repaired without the need for spraying paint.
Otherwise, there are no real scratches. Like I said, I am a perfectionist, and as an honest guy I'll say that the car used to have pinstriping painted on, and I had it removed. In certain direct sunlight, you can see a slight pinstripe hologram but it is not noticeable unless you are looking for it. A proper polish and sealant (paint correction) will probably fix it. – like I said I may do this anyway. The car didn't sit out baking in the sun with no wax or sit in salt through the winter. I obsessively clean my car and keep it waxed – including plastics and metals.
The ride:
The car has factory FX50 suspension. It is non-S. In the S-model you can choose a comfort mode and sport mode on the suspension. Mine is essentially permanently the sport mode. If you're used to infiniti rides, you'll be fine with it, though sometimes it is surprisingly jarring on rough roads.
I have the GTSpec STB installed, so this has improved the steering response and handling. Right now the front tires are a bit low so it doesn't help the ride much.
With the tune and performance modifications, you get a throaty, sporty noise from the car that isn't full of bass and headache-inducing noise. If you've ever driven a sport-model v8 benz (like an Sl500 for example) there is similar in-cabin noise though the sound from the exhaust on the outside sounds like any sporty german v8, gurgling and throaty with an extremely sporty tone.
The paddle shifters aren't f1 speed, but do the job quickly and the car's rev-matching makes sporty driving extremely enjoyable – enough that you forgot you're in a 5k pound SUV. I've been to the ¼ mile with the car. It ran a 13.6 and beat a 2014 Audi s4 2/3 times, only losing the 3rd by inches. This is a quick truck, and with the Aero kit and exhaust work, it looks and sounds the part.
Maintenance: Synthetic Mobil 1 oil done at 3500-5k miles every time, at the infiniti dealer. Intakes cleaned, intake manifold butterfly valves cleaned, every 2nd oil change at the dealer. Alignments, balances, tire mounting, and all maintenance done at the same infiniti dealer I got the car from – all records available upon request. You can call the dealer maanger and ask him about me and my car – he will tell you how meticulous I am and how clean the car is, as well as it's entire history. We're family friends with the dealer owner. The dealer owner used this car for under a year before we purchased it from him. Technically we are the second owners, but really are the first after the dealership. (we got it with under 9k miles on it) So, this car has no hidden history, nor any shady past.
There have been no 'first year model' issues with the car. I had one sensor replaced on the shifter, that's it. I have had no troubles or issues otherwise.
Rarity:
There are not many FX50s around – they stopped producing them because of the small numbers of purchases. Yes, you'll see tons of FX37s, FX3s5s, Qx70s – but not many FX50s, and if you do – even less so with the full OEM aero kit. Thus, you are likely never going to run into somebody with the exact same car. The car outperforms 9/10 cars on the road. It runs a 13.6 1/4, & has ~335AWHP/345tq.
Pricing:
looking at KBB prices, it's tough to be absolutely accurate because they do not have the proper package designations for a 2009 FX50, though you can get an idea of a number - plus looking at the price dealers and private parties would like.
Again - my FX50 is a 2009 with 48k miles. That's less than 10k miles per year – and many of these miles are from driving back and forth to school via highway. Like I said, it's been maintained and taken care of meticulously since it came to the US. There are no "problems" with it. Looking at other examples, I have a price in my mind that I would take, and the price in my mind that I want.
I have just checked KBB for what they think the car is worth. I'd argue the car is between "Very Good" and "Excellent" Thus, their number is. $31,500.
That being said, I do have some factory options that are not included in the KBB options and thus their pricing is not absolutely accurate. Looking at other 2009 FX50s for sale, the price is about the same figure at dealers. However, I have not found one with the full OEM aero kit which is technically a $3k+ factory option. (They can be found on ebay For $2200+ shipping today.) and most are simply listed as base or sport.
Thus, the price is still not absolutely accurate from these examples and should be higher with my factory options
Furthermore, I do have some "aftermarket" additions to the car which do have some value from them being included with the sale. Prices are estimates/what you'd pay if you did it.
GTspec STB: ~$250
K&N ~$100
UPRev Osiris tune ~$600
GTM RTP ~$350 + 8 hr custom fitting w/ tig welding (my shop charged $115 per hour)
HKS muff ~$400 + 10 hr custom fitting w/ tig welding (my shop charged $115 per hour)
Custom Subwoofer box, subwoofers, + bass controller ~$800+
Remote start ~$700
2012 foglight surrounds ~$150
Tinting ~$300
Wheel spacers ~$350
I am going to be bringing it in for a full service, as I mentioned: Oil, all fluids checked, full million-point inspection. Likely will throw new brake pads on - they aren't too low but I like them to be fresh for spirited driving. Also, the front tires are a little low. I will probably wait on those.
So, it comes down to what you 'want'. I have a price in mind with all of the "goodies" included, but also have a price in mind with the removable "goodies" removed. (the STB, Test pipes, Muffler, Subwoofers, etc.) I can give you a price for both.
If you want everything, I'd like $36,000. --> NOW $33K You're basically paying the KBB value + the cost of the OEM Aero kit, but also getting everything else on the car. Plus you are likely to be able to sell everything off yourself for more than the difference.
If you don't want everything, I want $33k. --> NOW $30K. The KBB value + half the cost of the OEM Aero kit, and with mostly everything else returned to factory spec. Some things can't be removed without spending money (like the tune for example, or sourcing a stock muffler) so It would be out of my pocket, but am willing to do such.
This will not be a pick-and-choose-mods-to-lower-price sale. it's either one or the other. Taking off one or two things but keeping the rest won't change much.
These prices are pretty firm - Counteroffers are welcome but I'm not going to give the car away. I know what the wholesale price is, and what the trade-in I would get would be. I have the numbers in mind when I ask these prices, although I know there will be the lowballers.
Let me know if you'd like to talk about the car or talk pricing. Send me a PM if you are interested.
I am willing to meet up for you to see the car etc but no joyrides (though I will show you how it performs
Reason I'm selling? I'm In my last semester of law school, moved into manhattan. Should be getting a job soon (hopefully) No car needed, and it's just going to sit.
As any business-minded person understands...No reason to sit on a depreciating asset - and I'd rather have the money in the bank as a freshly graduated student come summer, because I'll need it for NYC living.
I am not really looking for trades at all. Like I said - I don't need a car. However, if you happen to have something fun for the weekend like a 911 Turbo, and AMG, or even something classic but reliable, I'm open to offers.
Thanks for your interest,
- JBaker
Recent Exhaust video:
https://www.youtube.com/watch?feature=player_embedded&v=qN07NMHdtMk
Photo Dump: (trying to show how the color changes depending on light, etc)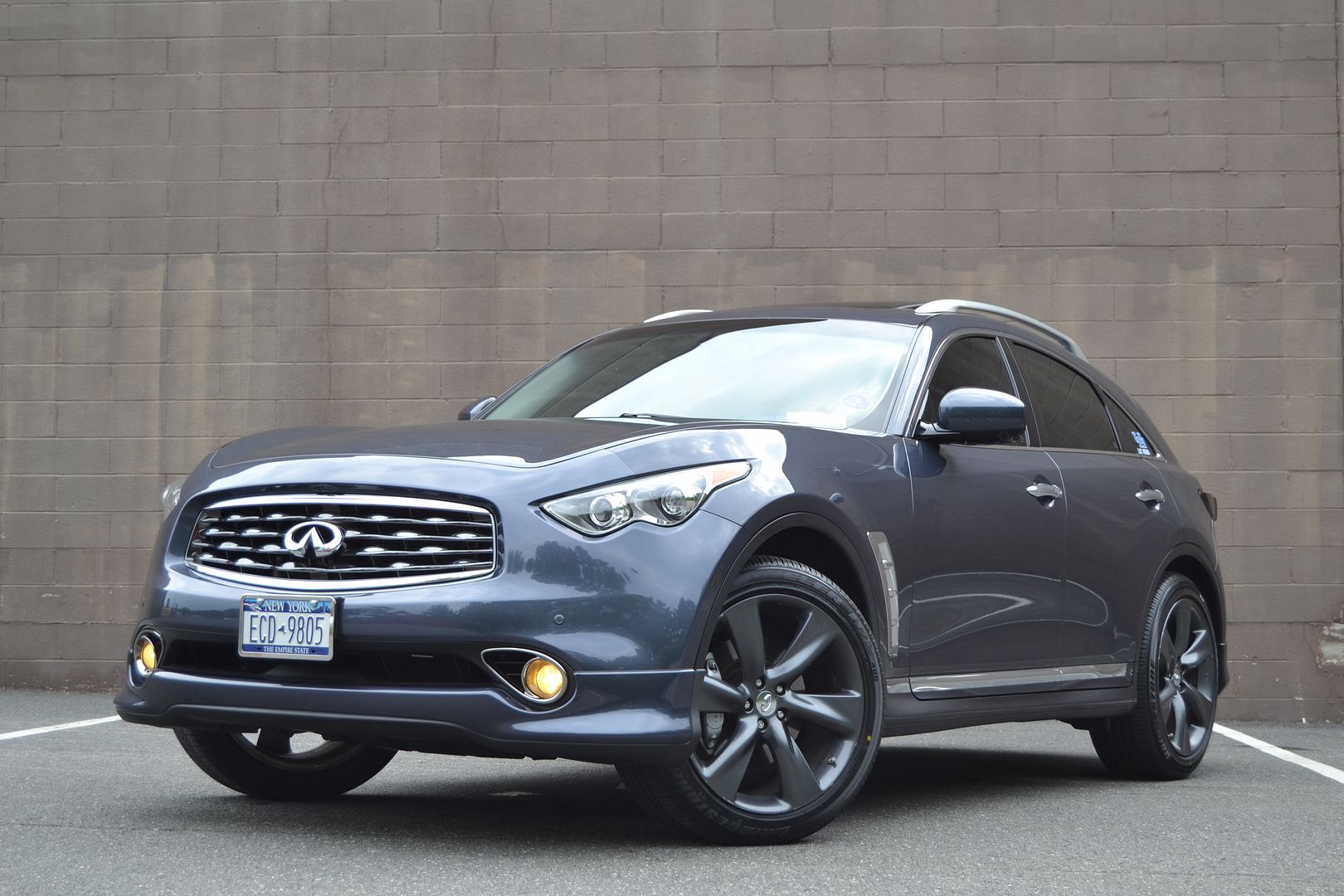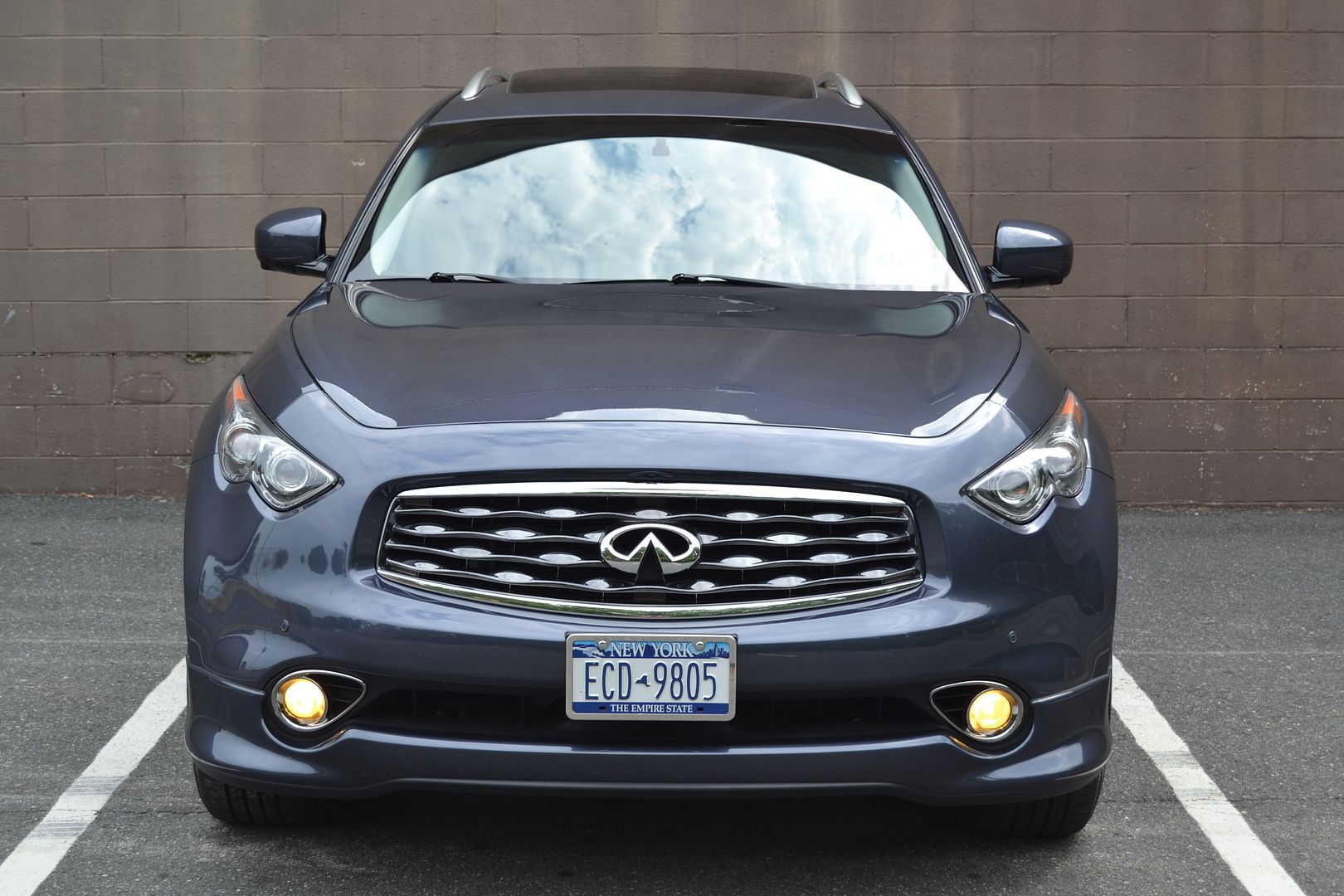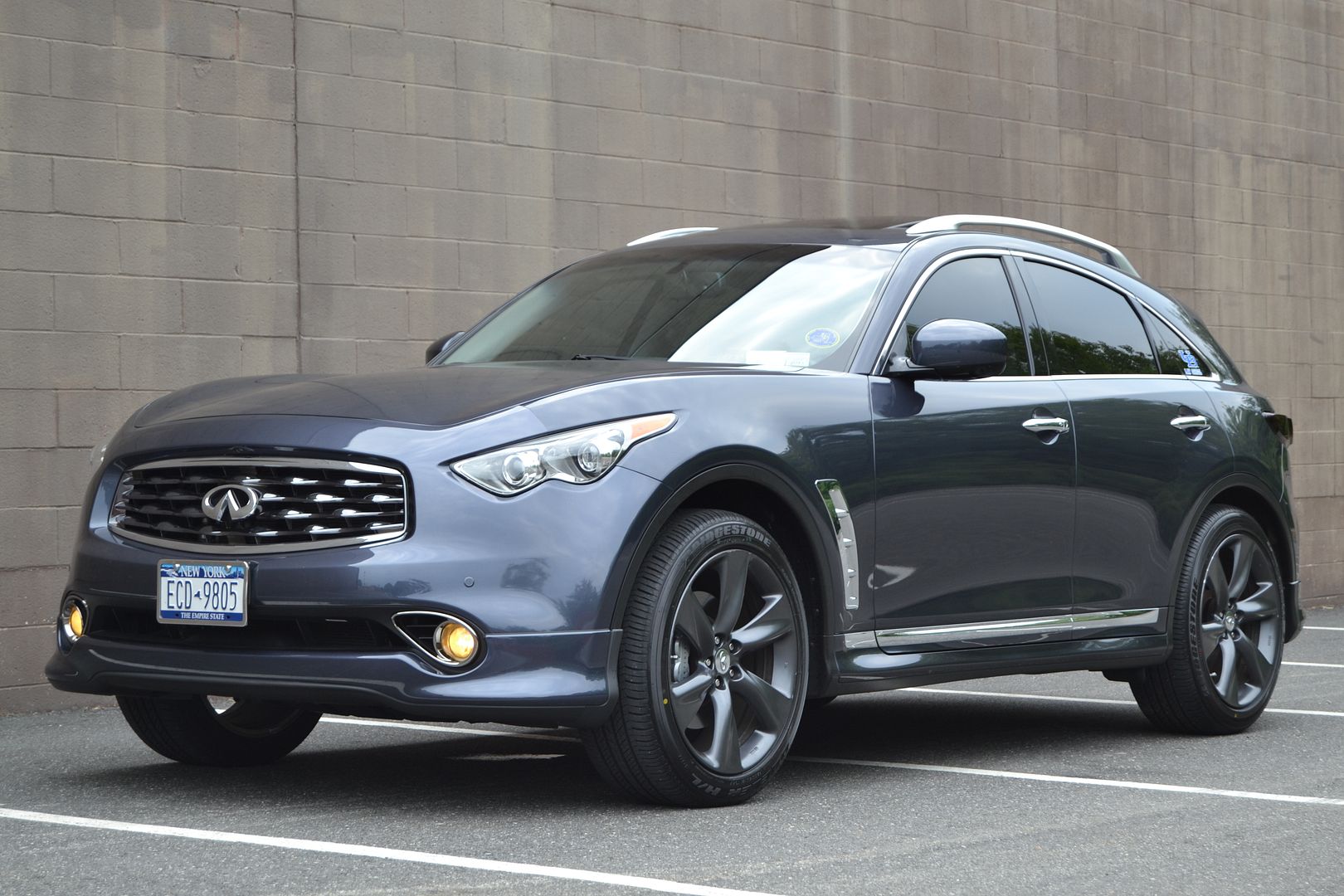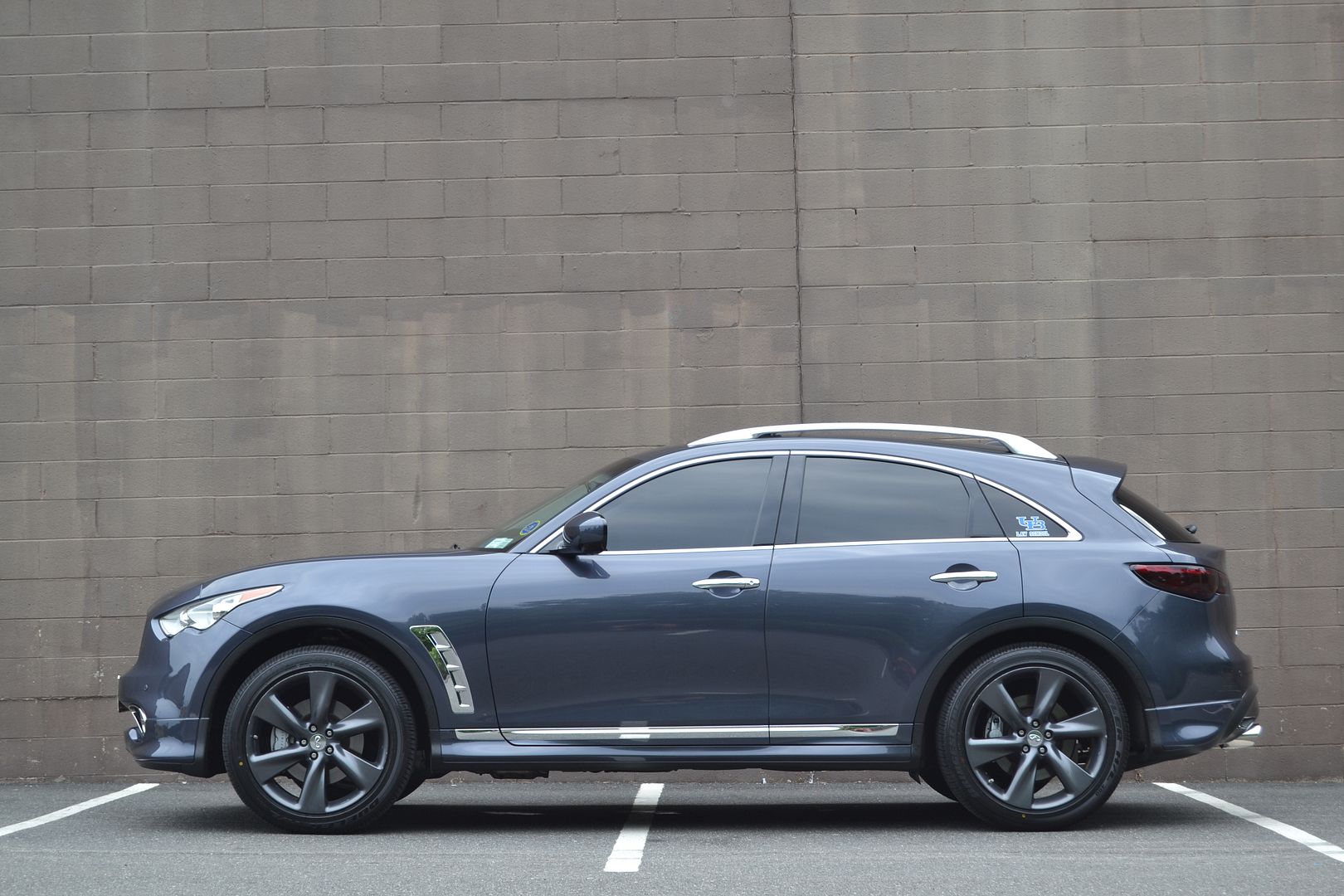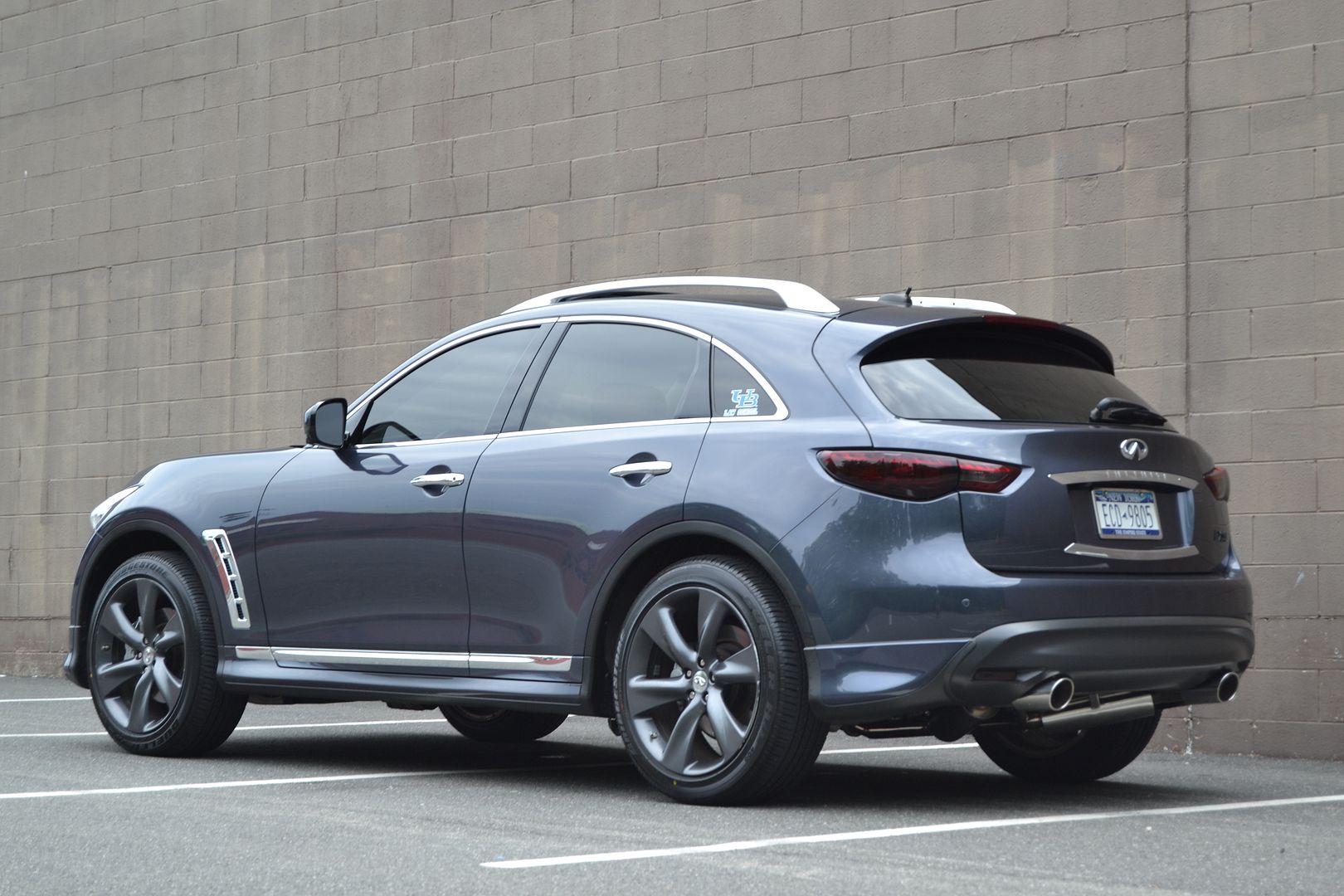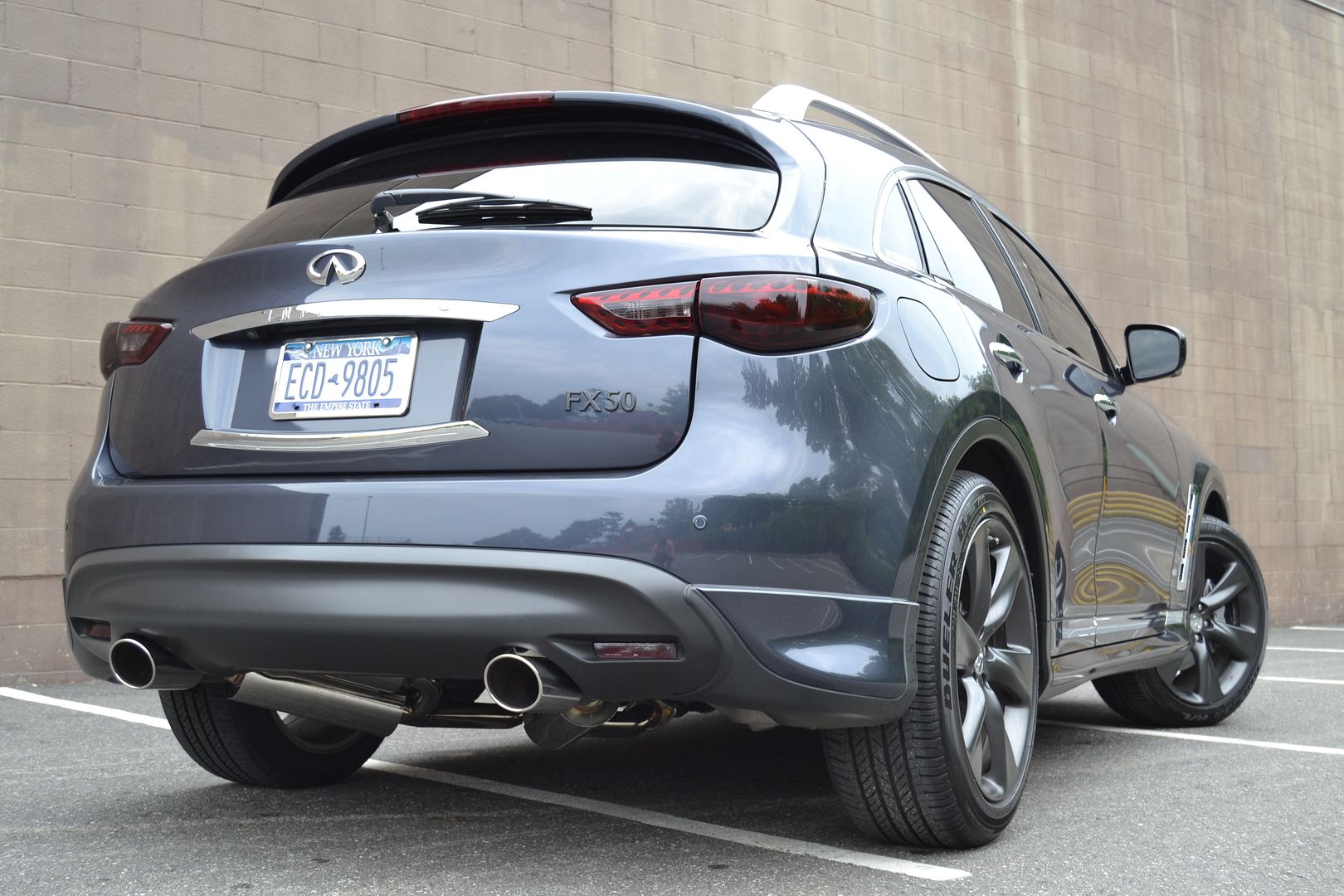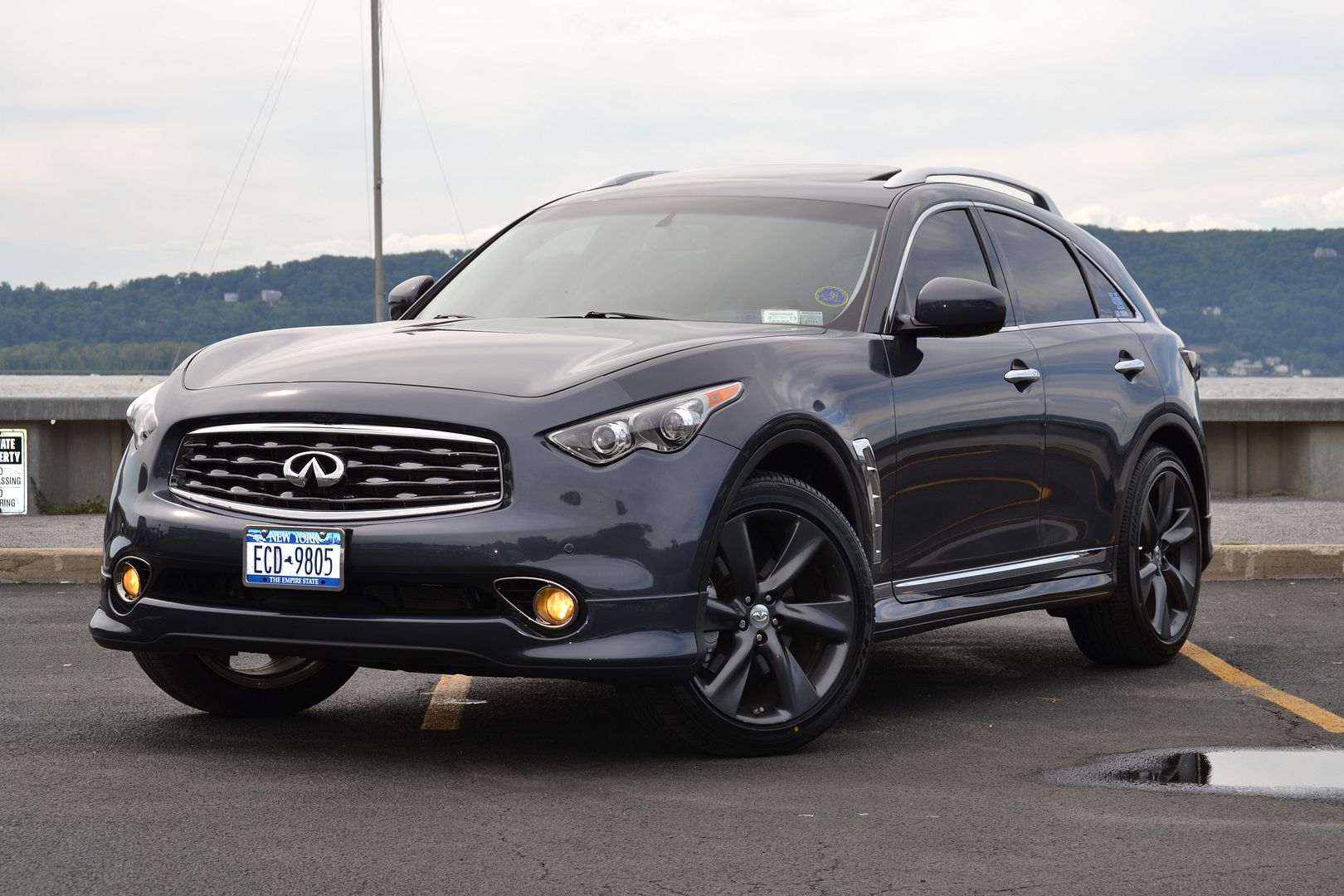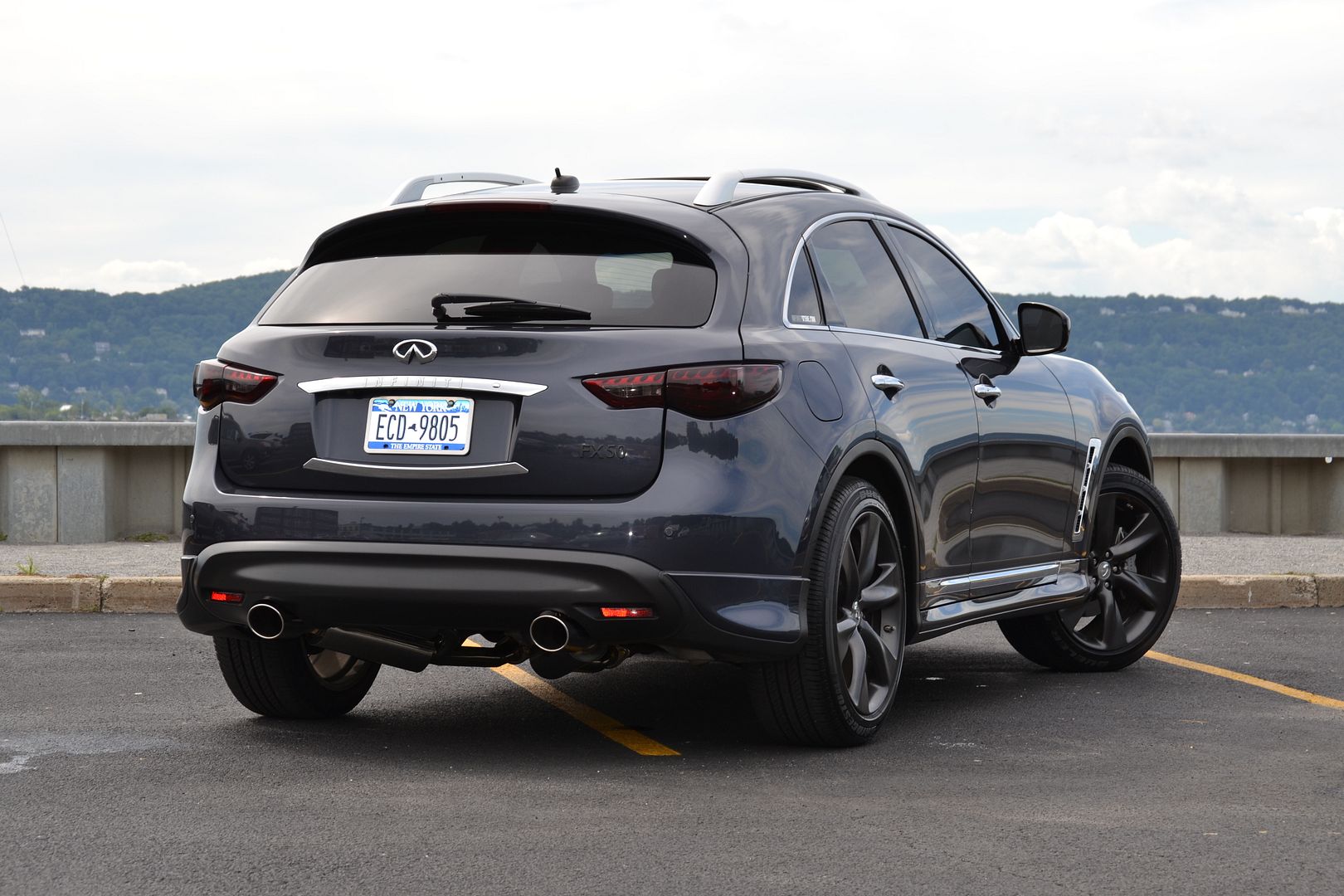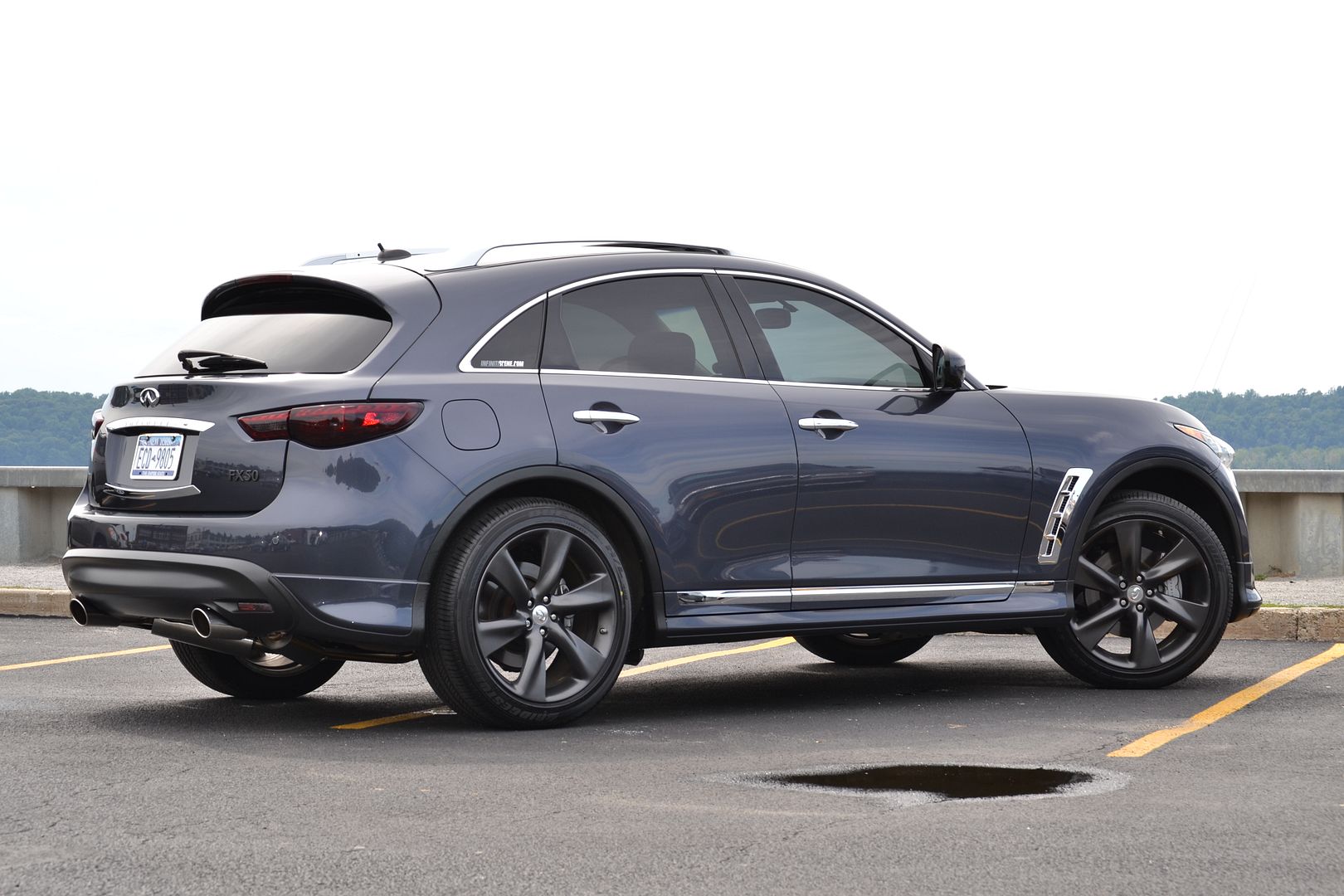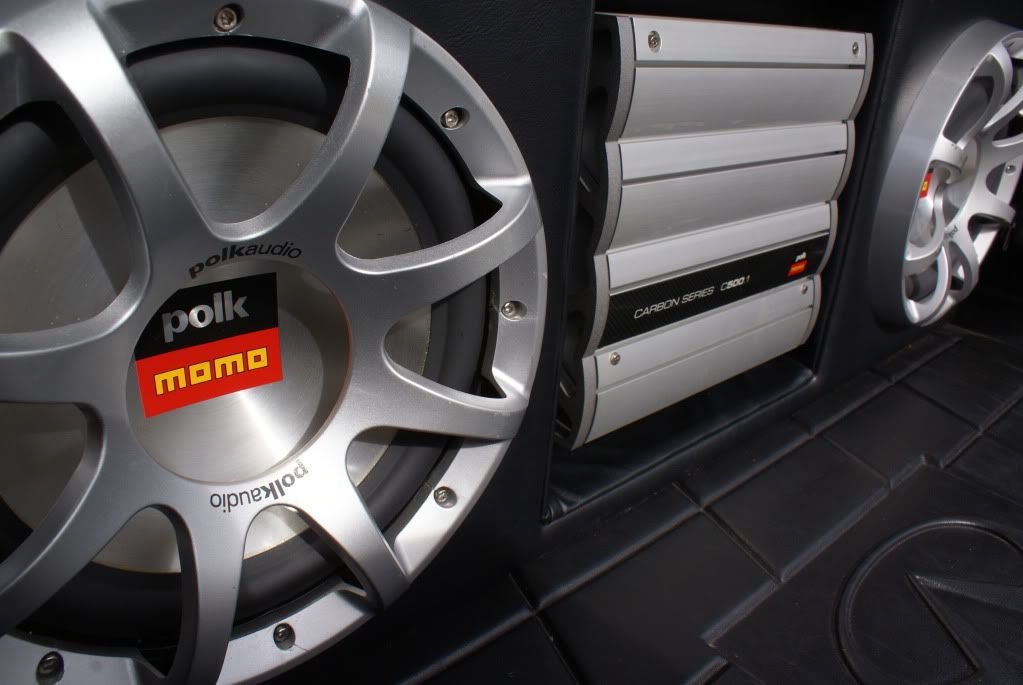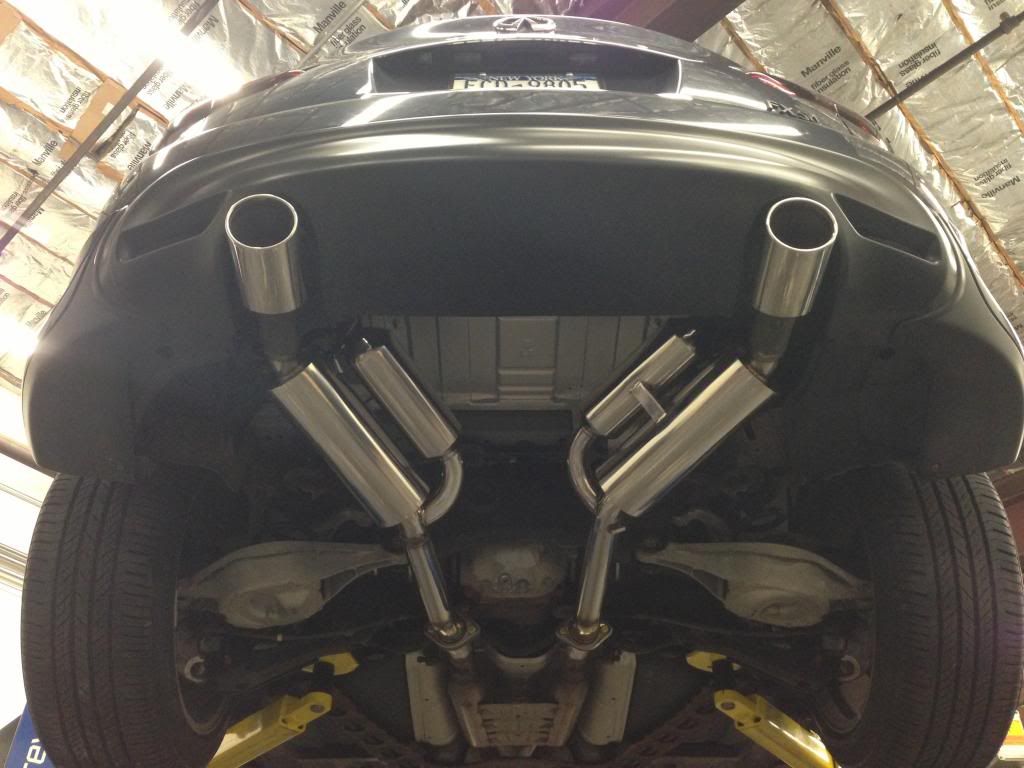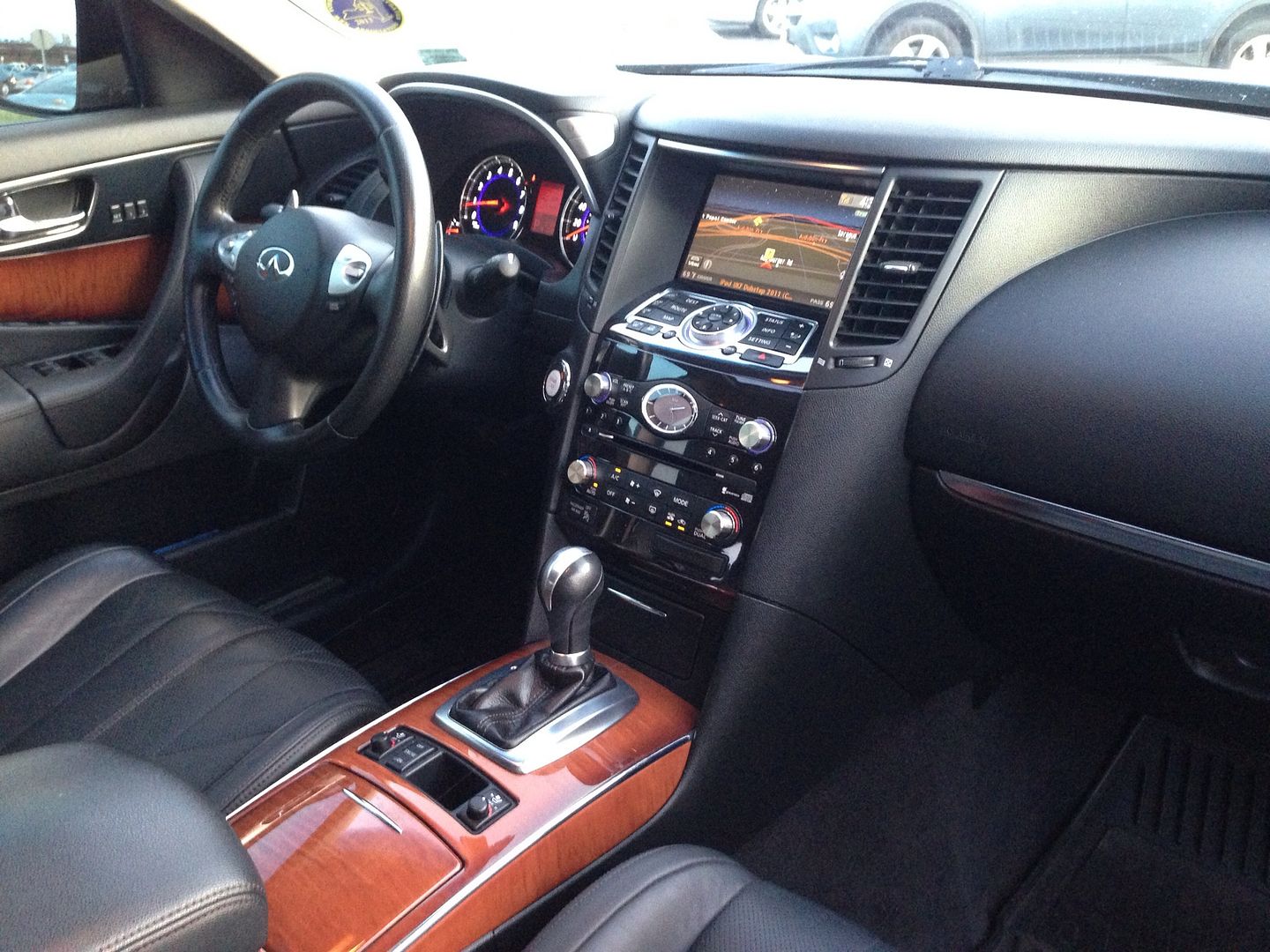 [URL=http://s256.photobucket.com/user/jbaker1121/media/FX50_Bestpics/a438aead-13ff-4c8c-a0f3-2b4729d588fb_zps0892d4b8.jpg.html]